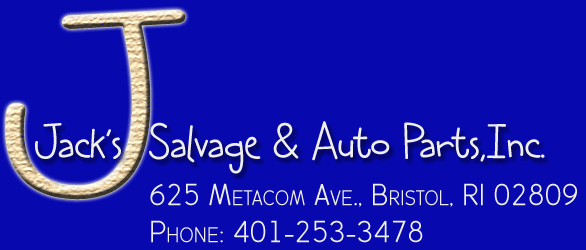 Hours: 8 to 5 Mon - Fri & 8 to 3 Sat (EST)
Standard 30-Day Warranty - Extended Warranties Available
Our used parts are now available to you 24-hours a day - just click on one of our part search links and find the part you need! Questions about the part you find? You can either email us or fax to 401-253-7379.